Every Canadian family deserves a safe, decent and affordable place to call home. So while we are helping you to getyours, we're also working with Habitat for Humanity to help less fortunate Canadians get theirs. We call it Home Karma, good karma from every home funded.
Homewise donates a portion of lender revenue from every mortgage.Habitat for Humanity GTA, who is one of 1,400 Habitat for Humanity affiliates worldwide works to build safe, decent and affordable homes that help families break the cycle of poverty. Every year, Habitat for Humanity GTA partners with families, volunteers, donors and municipalities to build 30+ homes for those in need.

From donations and support, Habitat for Humanity GTA provides a unique "Habitat for Humanity mortgage" that makes home ownership affordable for lower income families. Instead of a cash down payment, families provide "sweat equity" of 500 volunteer hours helping build their home and the homes of others. Mortgage payments are calculated annually, so that shelter costs are never more than 30% of household income. As soon as a family starts to pay off their mortgage, they put those dollars to work helping us build the next home for the next family.
The Homewise team is also dedicated to volunteer and help build properties along with Habitat for Humanity GTA. Our team believes that giving back to those in need is one of the most important values that our company can have.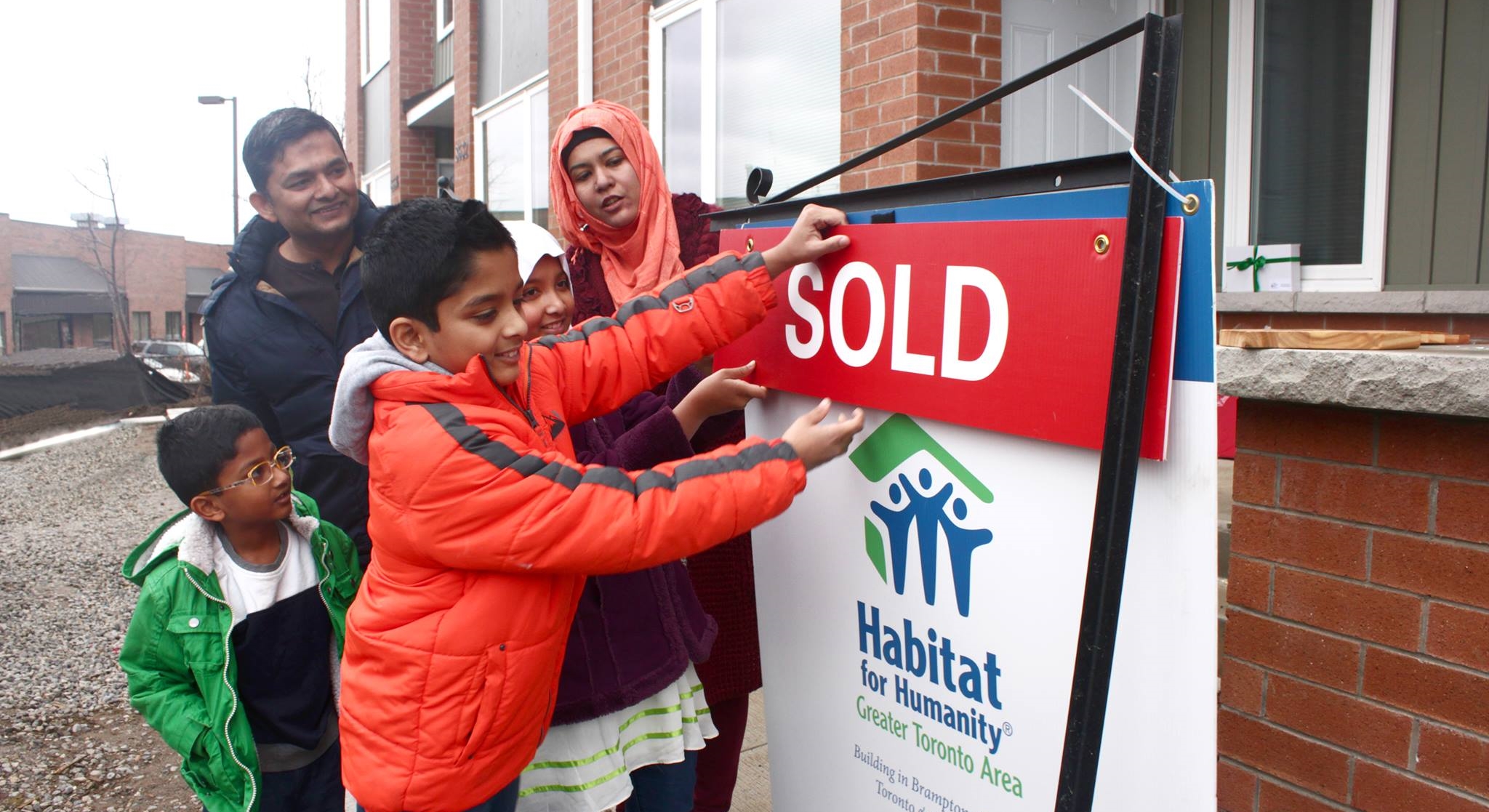 *Note, in year one of our relationship, Homewise is making a $5,000 donation to Habitat for Humanity Greater Toronto Area.